Christmas Holiday Easter Gifts Giving Pets Farm Ranch Equine Horse Family Cooking Electronics Music Kitchen Storage Tools Hobby Reading Publications Travel Repair Vehicles Fun
Copyright © 2013 J. Neely. All rights reserved.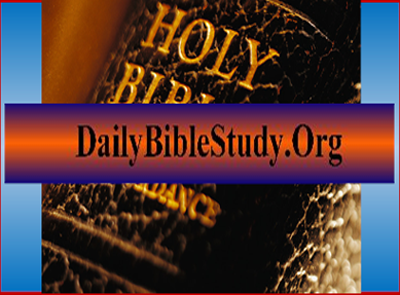 Bible Promises
A

|

B

|

C

|

D

|

E

|

F

|

G

|

H

|

I

|

J

|

K

|

L

|

M

|

N

|

O

|

P

|

Q

|

R

|

S

|

T

|

U

|

V

|

W

|

X

|

Y

|

Z





Love
Psa 31:7
7 I will be glad and rejoice in thy mercy: for thou hast considered my trouble; thou hast known my soul in adversities; KJV

Psa 42:8
8 Yet the LORD will command his lovingkindness in the daytime, and in the night his song shall be with me, and my prayer unto the God of my life. KJV

Pro 8:17
17 I love them that love me; and those that seek me early shall find me. KJV

Jere 31:3
3 The LORD hath appeared of old unto me, saying, Yea, I have loved thee with an everlasting love: therefore with lovingkindness have I drawn thee. KJV

Hos 2:19
19 And I will betroth thee unto me for ever; yea, I will betroth thee unto me in righteousness, and in judgment, and in lovingkindness, and in mercies. KJV

John 3:16
16 For God so loved the world, that he gave his only begotten Son, that whosoever believeth in him should not perish, but have everlasting life. KJV

John 13:34-35
34 A new commandment I give unto you, That ye love one another; as I have loved you, that ye also love one another.
35 By this shall all men know that ye are my disciples, if ye have love one to another. KJV

John 14:21
21 He that hath my commandments, and keepeth them, he it is that loveth me: and he that loveth me shall be loved of my Father, and I will love him, and will manifest myself to him. KJV

John 15:9-13
9 As the Father hath loved me, so have I loved you: continue ye in my love.
10 If ye keep my commandments, ye shall abide in my love; even as I have kept my Father's commandments, and abide in his love.
11 These things have I spoken unto you, that my joy might remain in you, and that your joy might be full.
12 This is my commandment, That ye love one another, as I have loved you.
13 Greater love hath no man than this, that a man lay down his life for his friends. KJV

John 15:17
17 These things I command you, that ye love one another. KJV

Rom 5:8
8 But God commendeth his love toward us, in that, while we were yet sinners, Christ died for us.KJV

Rom 8:38
38 For I am persuaded, that neither death, nor life, nor angels, nor principalities, nor powers, nor things present, nor things to come, KJV

Rom 8:39
39 Nor height, nor depth, nor any other creature, shall be able to separate us from the love of God, which is in Christ Jesus our Lord. KJV

1 Cor 13:13
13 And now abideth faith, hope, charity, these three; but the greatest of these is charity. KJV

Eph 3:17-19
17 That Christ may dwell in your hearts by faith; that ye, being rooted and grounded in love,
18 May be able to comprehend with all saints what is the breadth, and length, and depth, and height;
19 And to know the love of Christ, which passeth knowledge, that ye might be filled with all the fulness of God. KJV

1 John 4:10
10 Herein is love, not that we loved God, but that he loved us, and sent his Son to be the propitiation for our sins. KJV

1 John 4:7-12
7 Beloved, let us love one another: for love is of God; and every one that loveth is born of God, and knoweth God.
8 He that loveth not knoweth not God; for God is love.
9 In this was manifested the love of God toward us, because that God sent his only begotten Son into the world, that we might live through him.
10 Herein is love, not that we loved God, but that he loved us, and sent his Son to be the propitiation for our sins.
11 Beloved, if God so loved us, we ought also to love one another.
12 No man hath seen God at any time. If we love one another, God dwelleth in us, and his love is perfected in us. KJV

1 John 4:16
16 And we have known and believed the love that God hath to us. God is love; and he that dwelleth in love dwelleth in God, and God in him. KJV

1 John 4:19
19 We love him, because he first loved us. KJV




Study to show thyself approved (mature) unto God, a workman that needs not to be ashamed, rightly dividing (studying/discerning), the Word of truth.
Go To Online Bible Index Page