Christmas Holiday Easter Gifts Giving Pets Farm Ranch Equine Horse Family Cooking Electronics Music Kitchen Storage Tools Hobby Reading Publications Travel Repair Vehicles Fun
Copyright © 2013 J. Neely. All rights reserved.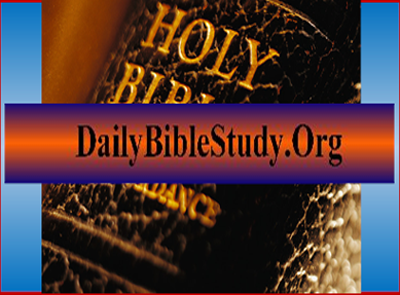 Bible Promises
A

|

B

|

C

|

D

|

E

|

F

|

G

|

H

|

I

|

J

|

K

|

L

|

M

|

N

|

O

|

P

|

Q

|

R

|

S

|

T

|

U

|

V

|

W

|

X

|

Y

|

Z





Lord

Psa 68:19
19 Blessed be the Lord, who daily loadeth us with benefits, even the God of our salvation. Selah. KJV

Psa 73:28
28 But it is good for me to draw near to God: I have put my trust in the Lord GOD, that I may declare all thy works. KJV

Psa 86:5
5 For thou, Lord, art good, and ready to forgive; and plenteous in mercy unto all them that call upon thee. KJV

Isa 50:7
7 For the Lord GOD will help me; therefore shall I not be confounded: therefore have I set my face like a flint, and I know that I shall not be ashamed. KJV

Mark 12:30
30 And thou shalt love the Lord thy God with all thy heart, and with all thy soul, and with all thy mind, and with all thy strength: this is the first commandment. KJV

Luke 6:46
46 And why call ye me, Lord, Lord, and do not the things which I say? KJV

Acts 2:25
25 For David speaketh concerning him, I foresaw the Lord always before my face, for he is on my right hand, that I should not be moved: KJV

Acts 2:36
36 Therefore let all the house of Israel know assuredly, that God hath made that same Jesus, whom ye have crucified, both Lord and Christ. KJV

Acts 16:31
31 And they said, Believe on the Lord Jesus Christ, and thou shalt be saved, and thy house. KJV

Rom 5:1
1 Therefore being justified by faith, we have peace with God through our Lord Jesus Christ: KJV

Rom 6:13-16
13 Neither yield ye your members as instruments of unrighteousness unto sin: but yield yourselves unto God, as those that are alive from the dead, and your members as instruments of righteousness unto God.
14 For sin shall not have dominion over you: for ye are not under the law, but under grace.
15 What then? shall we sin, because we are not under the law, but under grace? God forbid.
16 Know ye not, that to whom ye yield yourselves servants to obey, his servants ye are to whom ye obey; whether of sin unto death, or of obedience unto righteousness? KJV

Rom 10:9-10
9 That if thou shalt confess with thy mouth the Lord Jesus, and shalt believe in thine heart that God hath raised him from the dead, thou shalt be saved.
10 For with the heart man believeth unto righteousness; and with the mouth confession is made unto salvation. KJV

Rom 12:1-2
1 I beseech you therefore, brethren, by the mercies of God, that ye present your bodies a living sacrifice, holy, acceptable unto God, which is your reasonable service.
2 And be not conformed to this world: but be ye transformed by the renewing of your mind, that ye may prove what is that good, and acceptable, and perfect, will of God. KJV

Rom 14:8
8 For whether we live, we live unto the Lord; and whether we die, we die unto the Lord: whether we live therefore, or die, we are the Lord's. KJV

1 Cor 6:11
11 And such were some of you: but ye are washed, but ye are sanctified, but ye are justified in the name of the Lord Jesus, and by the Spirit of our God. KJV

1 Cor 6:19-20
19 What? know ye not that your body is the temple of the Holy Ghost which is in you, which ye have of God, and ye are not your own?
20 For ye are bought with a price: therefore glorify God in your body, and in your spirit, which are God's. KJV

Phil 2:9-11
9 Wherefore God also hath highly exalted him, and given him a name which is above every name:
10 That at the name of Jesus every knee should bow, of things in heaven, and things in earth, and things under the earth;
11 And that every tongue should confess that Jesus Christ is Lord, to the glory of God the Father. KJV




Study to show thyself approved (mature) unto God, a workman that needs not to be ashamed, rightly dividing (studying/discerning), the Word of truth.
Go To Online Bible Index Page