Christmas Holiday Easter Gifts Giving Pets Farm Ranch Equine Horse Family Cooking Electronics Music Kitchen Storage Tools Hobby Reading Publications Travel Repair Vehicles Fun
Copyright © 2013 J. Neely. All rights reserved.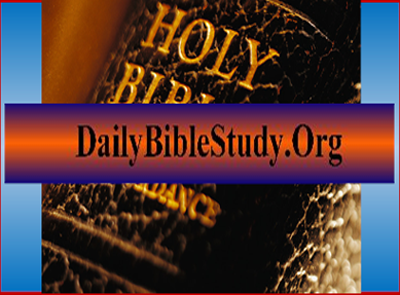 Memory Verses - Old Testament
Num 6:24-26
24 The Lord bless thee, and keep thee:
25 The Lord make his face shine upon thee, and be gracious unto thee:
26 The Lord lift up his countenance upon thee, and give thee peace. KJV

Deut 31:6
6 Be strong and of a good courage, fear not, nor be afraid of them: for the Lord thy God, he it is that doth go with thee; he will not fail thee, nor forsake thee. KJV

Psa 4:8
8 I will both lay me down in peace, and sleep: for thou, Lord, only makest me dwell in safety. KJV

Psa 23:1-6
A Psalm of David. 23 The Lord is my shepherd; I shall not want.
2 He maketh me to lie down in green pastures: he leadeth me beside the still waters.
3 He restoreth my soul: he leadeth me in the paths of righteousness for his name's sake.
4 Yea, though I walk through the valley of the shadow of death, I will fear no evil: for thou art with me; thy rod and thy staff they comfort me.
5 Thou preparest a table before me in the presence of mine enemies: thou anointest my head with oil; my cup runneth over.
6 Surely goodness and mercy shall follow me all the days of my life: and I will dwell in the house of the Lord for ever. KJV

Psa 32:7
7 Thou art my hiding place; thou shalt preserve me from trouble; thou shalt compass me about with songs of deliverance. Selah. KJV

Psa 34:17-19
17 The righteous cry, and the Lord heareth, and delivereth them out of all their troubles.
18 The Lord is nigh unto them that are of a broken heart; and saveth such as be of a contrite spirit.
19 Many are the afflictions of the righteous: but the Lord delivereth him out of them all. KJV

Psa 40:1-3
To the chief Musician, A Psalm of David. 40 I waited patiently for the Lord; and he inclined unto me, and heard my cry.
2 He brought me up also out of an horrible pit, out of the miry clay, and set my feet upon a rock, and established my goings.
3 And he hath put a new song in my mouth, even praise unto our God: many shall see it, and fear, and shall trust in the Lord. KJV

Psa 41:10
10 But thou, O Lord, be merciful unto me, and raise me up, that I may requite them. KJV

Psa 42:11
11 Why art thou cast down, O my soul? and why art thou disquieted within me? hope thou in God: for I shall yet praise him, who is the health of my countenance, and my God. KJV

Psa 136:1-5
136 O give thanks unto the Lord; for he is good: for his mercy endureth for ever.
2 O give thanks unto the God of gods: for his mercy endureth for ever.
3 O give thanks to the Lord of lords: for his mercy endureth for ever.
4 To him who alone doeth great wonders: for his mercy endureth for ever.
5 To him that by wisdom made the heavens: for his mercy endureth for ever. KJV

Psa 139:2-3
2 Thou knowest my downsitting and mine uprising, thou understandest my thought afar off.
3 Thou compassest my path and my lying down, and art acquainted with all my ways. KJV

Isa 26:3-4
3 Thou wilt keep him in perfect peace, whose mind is stayed on thee: because he trusteth in thee.
4 Trust ye in the Lord for ever: for in the Lord JEHOVAH is everlasting strength: KJV

Isa 54:10
10 For the mountains shall depart, and the hills be removed; but my kindness shall not depart from thee, neither shall the covenant of my peace be removed, saith the Lord that hath mercy on thee. KJV

Hab 3:17-19
17 Although the fig tree shall not blossom, neither shall fruit be in the vines; the labour of the olive shall fail, and the fields shall yield no meat; the flock shall be cut off from the fold, and there shall be no herd in the stalls:
18 Yet I will rejoice in the Lord, I will joy in the God of my salvation.
19 The Lord God is my strength, and he will make my feet like hinds' feet, and he will make me to walk upon mine high places. To the chief singer on my stringed instruments. KJV

Zech 4:6
6 Then he answered and spake unto me, saying, This is the word of the Lord unto Zerubbabel, saying, Not by might, nor by power, but by my spirit, saith the Lord of hosts. KJV




Study to show thyself approved (mature) unto God, a workman that needs not to be ashamed, rightly dividing (studying/discerning), the Word of truth.
Go To Online Bible Index Page