Christmas Holiday Easter Gifts Giving Pets Farm Ranch Equine Horse Family Cooking Electronics Music Kitchen Storage Tools Hobby Reading Publications Travel Repair Vehicles Fun
Copyright © 2013 J. Neely. All rights reserved.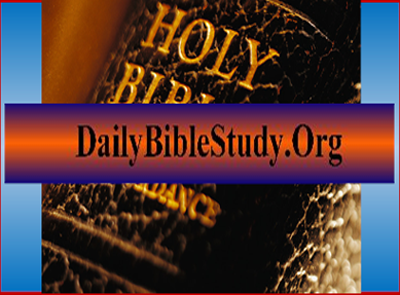 Memory Verses - New Testament
Matt 5:3-12
3 Blessed are the poor in spirit: for theirs is the kingdom of heaven.
4 Blessed are they that mourn: for they shall be comforted.
5 Blessed are the meek: for they shall inherit the earth.
6 Blessed are they which do hunger and thirst after righteousness: for they shall be filled.
7 Blessed are the merciful: for they shall obtain mercy.
8 Blessed are the pure in heart: for they shall see God.
9 Blessed are the peacemakers: for they shall be called the children of God.
10 Blessed are they which are persecuted for righteousness' sake: for theirs is the kingdom of heaven.
11 Blessed are ye, when men shall revile you, and persecute you, and shall say all manner of evil against you falsely, for my sake.
12 Rejoice, and be exceeding glad: for great is your reward in heaven: for so persecuted they the prophets which were before you. KJV

Matt 11:28-30
28 Come unto me, all ye that labour and are heavy laden, and I will give you rest.
29 Take my yoke upon you, and learn of me; for I am meek and lowly in heart: and ye shall find rest unto your souls.
30 For my yoke is easy, and my burden is light. KJV

Rom 6:23
23 For the wages of sin is death; but the gift of God is eternal life through Jesus Christ our Lord. KJV

Rom 8:28
28 And we know that all things work together for good to them that love God, to them who are the called according to his purpose. KJV

Rom 8:31-32
31 What shall we then say to these things? If God be for us, who can be against us?
32 He that spared not his own Son, but delivered him up for us all, how shall he not with him also freely give us all things? KJV

Rom 8:38-39
38 For I am persuaded, that neither death, nor life, nor angels, nor principalities, nor powers, nor things present, nor things to come,
39 Nor height, nor depth, nor any other creature, shall be able to separate us from the love of God, which is in Christ Jesus our Lord. KJV

Eph 3:17-19
17 That Christ may dwell in your hearts by faith; that ye, being rooted and grounded in love,
18 May be able to comprehend with all saints what is the breadth, and length, and depth, and height;
19 And to know the love of Christ, which passeth knowledge, that ye might be filled with all the fullness of God. KJV

Heb 4:16
16 Let us therefore come boldly unto the throne of grace, that we may obtain mercy, and find grace to help in time of need. KJV

Heb 13:6
6 So that we may boldly say, The Lord is my helper, and I will not fear what man shall do unto me. KJV

Heb 13:8
8 Jesus Christ the same yesterday, and to day, and for ever. KJV




Study to show thyself approved (mature) unto God, a workman that needs not to be ashamed, rightly dividing (studying/discerning), the Word of truth.
Go To Online Bible Index Page