Christmas Holiday Easter Gifts Giving Pets Farm Ranch Equine Horse Family Cooking Electronics Music Kitchen Storage Tools Hobby Reading Publications Travel Repair Vehicles Fun
Copyright © 2013 J. Neely. All rights reserved.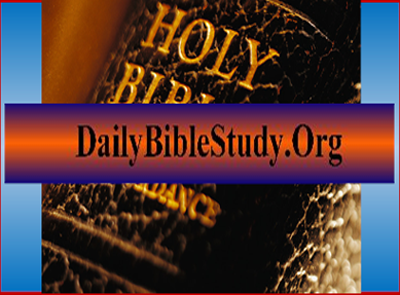 Bible Promises
A

|

B

|

C

|

D

|

E

|

F

|

G

|

H

|

I

|

J

|

K

|

L

|

M

|

N

|

O

|

P

|

Q

|

R

|

S

|

T

|

U

|

V

|

W

|

X

|

Y

|

Z





Security
John 6:37
37 All that the Father giveth me shall come to me; and him that cometh to me I will in no wise cast out. KJV

John 10:27-29
27 My sheep hear my voice, and I know them, and they follow me:
28 And I give unto them eternal life; and they shall never perish, neither shall any man pluck them out of my hand.
29 My Father, which gave them me, is greater than all; and no man is able to pluck them out of my Father's hand. KJV

Rom 8:29-30
29 For whom he did foreknow, he also did predestinate to be conformed to the image of his Son, that he might be the firstborn among many brethren.
30 Moreover whom he did predestinate, them he also called: and whom he called, them he also justified: and whom he justified, them he also glorified. KJV

Rom 8:38-39
38 For I am persuaded, that neither death, nor life, nor angels, nor principalities, nor powers, nor things present, nor things to come,
39 Nor height, nor depth, nor any other creature, shall be able to separate us from the love of God, which is in Christ Jesus our Lord. KJV

2 Cor 1:21-22
21 Now he which stablisheth us with you in Christ, and hath anointed us, is God;
22 Who hath also sealed us, and given the earnest of the Spirit in our hearts. KJV

Eph 1:13-14
13 In whom ye also trusted, after that ye heard the word of truth, the gospel of your salvation: in whom also after that ye believed, ye were sealed with that holy Spirit of promise,
14 Which is the earnest of our inheritance until the redemption of the purchased possession, unto the praise of his glory. KJV

Heb 7:25
25 Wherefore he is able also to save them to the uttermost that come unto God by him, seeing he ever liveth to make intercession for them. KJV

1 Peter 1:3-4
3 Blessed be the God and Father of our Lord Jesus Christ, which according to his abundant mercy hath begotten us again unto a lively hope by the resurrection of Jesus Christ from the dead,
4 To an inheritance incorruptible, and undefiled, and that fadeth not away, reserved in heaven for you, KJV




Study to show thyself approved (mature) unto God, a workman that needs not to be ashamed, rightly dividing (studying/discerning), the Word of truth.
Go To Online Bible Index Page