Christmas Holiday Easter Gifts Giving Pets Farm Ranch Equine Horse Family Cooking Electronics Music Kitchen Storage Tools Hobby Reading Publications Travel Repair Vehicles Fun
Copyright © 2013 J. Neely. All rights reserved.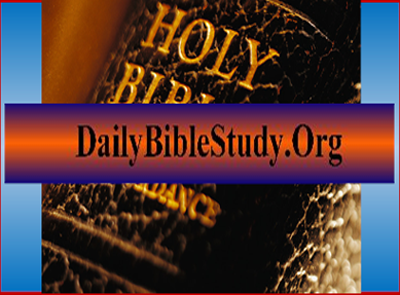 Bible Promises
A

|

B

|

C

|

D

|

E

|

F

|

G

|

H

|

I

|

J

|

K

|

L

|

M

|

N

|

O

|

P

|

Q

|

R

|

S

|

T

|

U

|

V

|

W

|

X

|

Y

|

Z





Marriage

Gen 1:27-28
27 So God created man in his own image, in the image of God created he him; male and female created he them.
28 And God blessed them, and God said unto them, Be fruitful, and multiply, and replenish the earth, and subdue it: and have dominion over the fish of the sea, and over the fowl of the air, and over every living thing that moveth upon the earth. KJV

Gen 2:22
22 And the rib, which the LORD God had taken from man, made he a woman, and brought her unto the man. KJV

Psa 128:3-4
3 Thy wife shall be as a fruitful vine by the sides of thine house: thy children like olive plants round about thy table.
4 Behold, that thus shall the man be blessed that feareth the Lord. KJV

Pro 18:22
22 Whoso findeth a wife findeth a good thing, and obtaineth favour of the LORD. KJV

Eccl 4:9-10
9 Two are better than one; because they have a good reward for their labour.
10 For if they fall, the one will lift up his fellow: but woe to him that is alone when he falleth; for he hath not another to help him up. KJV

Jere 29:6
6 Take ye wives, and beget sons and daughters; and take wives for your sons, and give your daughters to husbands, that they may bear sons and daughters; that ye may be increased there, and not diminished. KJV

Hos 2:19-20
19 And I will betroth thee unto me for ever; yea, I will betroth thee unto me in righteousness, and in judgment, and in lovingkindness, and in mercies.
20 I will even betroth thee unto me in faithfulness: and thou shalt know the LORD. KJV

Matt 22:37-39
37 Jesus said unto him, Thou shalt love the Lord thy God with all thy heart, and with all thy soul, and with all thy mind.
38 This is the first and great commandment.
39 And the second is like unto it, Thou shalt love thy neighbour as thyself. KJV

John 14:15
15 If ye love me, keep my commandments. KJV

1 Cor 7:2-5
2 Nevertheless, to avoid fornication, let every man have his own wife, and let every woman have her own husband.
3 Let the husband render unto the wife due benevolence: and likewise also the wife unto the husband.
4 The wife hath not power of her own body, but the husband: and likewise also the husband hath not power of his own body, but the wife.
5 Defraud ye not one the other, except it be with consent for a time, that ye may give yourselves to fasting and prayer; and come together again, that Satan tempt you not for your incontinency. KJV

2 Cor 6:14-16
14 Be ye not unequally yoked together with unbelievers: for what fellowship hath righteousness with unrighteousness? and what communion hath light with darkness?
15 And what concord hath Christ with Belial? or what part hath he that believeth with an infidel?
16 And what agreement hath the temple of God with idols? for ye are the temple of the living God; as God hath said, I will dwell in them, and walk in them; and I will be their God, and they shall be my people. KJV

Eph 5:21-23
21 Submitting yourselves one to another in the fear of God.
22 Wives, submit yourselves unto your own husbands, as unto the Lord.
23 For the husband is the head of the wife, even as Christ is the head of the church: and he is the saviour of the body. KJV

Eph 5:25-27
25 Husbands, love your wives, even as Christ also loved the church, and gave himself for it;
26 That he might sanctify and cleanse it with the washing of water by the word,
27 That he might present it to himself a glorious church, not having spot, or wrinkle, or any such thing; but that it should be holy and without blemish. KJV

Eph 5:28
28 So ought men to love their wives as their own bodies. He that loveth his wife loveth himself. KJV

Eph 5:29-33
29 For no man ever yet hated his own flesh; but nourisheth and cherisheth it, even as the Lord the church:
30 For we are members of his body, of his flesh, and of his bones.
31 For this cause shall a man leave his father and mother, and shall be joined unto his wife, and they two shall be one flesh.
32 This is a great mystery: but I speak concerning Christ and the church.
33 Nevertheless let every one of you in particular so love his wife even as himself; and the wife see that she reverence her husband. KJV

1 Tim 5:14
14 I will therefore that the younger women marry, bear children, guide the house, give none occasion to the adversary to speak reproachfully. KJV

Titus 2:4-5
4 That they may teach the young women to be sober, to love their husbands, to love their children,
5 To be discreet, chaste, keepers at home, good, obedient to their own husbands, that the word of God be not blasphemed. KJV

Heb 10:24
24 And let us consider one another to provoke unto love and to good works: KJV

Heb 13:4
4 Marriage is honourable in all, and the bed undefiled: but whoremongers and adulterers God will judge. KJV

1 Peter 3:1-2
1 Likewise, ye wives, be in subjection to your own husbands; that, if any obey not the word, they also may without the word be won by the conversation of the wives;
2 While they behold your chaste conversation coupled with fear. KJV

1 Peter 3:7
7 Likewise, ye husbands, dwell with them according to knowledge, giving honour unto the wife, as unto the weaker vessel, and as being heirs together of the grace of life; that your prayers be not hindered. KJV




Study to show thyself approved (mature) unto God, a workman that needs not to be ashamed, rightly dividing (studying/discerning), the Word of truth.
Go To Online Bible Index Page