Christmas Holiday Easter Gifts Giving Pets Farm Ranch Equine Horse Family Cooking Electronics Music Kitchen Storage Tools Hobby Reading Publications Travel Repair Vehicles Fun
Copyright © 2013 J. Neely. All rights reserved.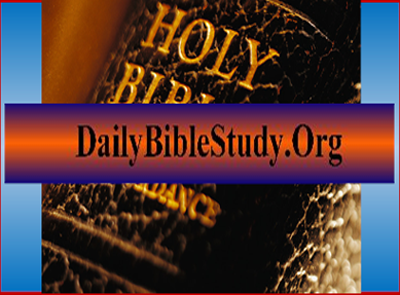 Bible Promises
A

|

B

|

C

|

D

|

E

|

F

|

G

|

H

|

I

|

J

|

K

|

L

|

M

|

N

|

O

|

P

|

Q

|

R

|

S

|

T

|

U

|

V

|

W

|

X

|

Y

|

Z





God The Spirit

Gen 1:2
2 And the earth was without form, and void; and darkness was upon the face of the deep. And the Spirit of God moved upon the face of the waters. KJV

Gen 41:38
38 And Pharaoh said unto his servants, Can we find such a one as this is, a man in whom the Spirit of God is? KJV

2 Sam 23:2
2 The Spirit of the LORD spake by me, and his word was in my tongue. KJV

Job 26:13
13 By his spirit he hath garnished the heavens; his hand hath formed the crooked serpent. KJV

Job 33:4
4 The Spirit of God hath made me, and the breath of the Almighty hath given me life. KJV

Psa 104:30
30 Thou sendest forth thy spirit, they are created: and thou renewest the face of the earth. KJV

Isa 11:2
2 And the spirit of the LORD shall rest upon him, the spirit of wisdom and understanding, the spirit of counsel and might, the spirit of knowledge and of the fear of the LORD; KJV

Matt 3:16
16 And Jesus, when he was baptized, went up straightway out of the water: and, lo, the heavens were opened unto him, and he saw the Spirit of God descending like a dove, and lighting upon him: KJV

Matt 10:20
20 For it is not ye that speak, but the Spirit of your Father which speaketh in you. KJV

John 14:17
17 Even the Spirit of truth; whom the world cannot receive, because it seeth him not, neither knoweth him: but ye know him; for he dwelleth with you, and shall be in you. KJV

John 14:26
26 But the Comforter, which is the Holy Ghost, whom the Father will send in my name, he shall teach you all things, and bring all things to your remembrance, whatsoever I have said unto you. KJV

John 15:26
26 But when the Comforter is come, whom I will send unto you from the Father, even the Spirit of truth, which proceedeth from the Father, he shall testify of me: KJV

John 16:7-11
7 Nevertheless I tell you the truth; It is expedient for you that I go away: for if I go not away, the Comforter will not come unto you; but if I depart, I will send him unto you.
8 And when he is come, he will reprove the world of sin, and of righteousness, and of judgment:
9 Of sin, because they believe not on me;
10 Of righteousness, because I go to my Father, and ye see me no more;
11 Of judgment, because the prince of this world is judged. KJV

John 16:13-15
13 Howbeit when he, the Spirit of truth, is come, he will guide you into all truth: for he shall not speak of himself; but whatsoever he shall hear, that shall he speak: and he will shew you things to come.
14 He shall glorify me: for he shall receive of mine, and shall shew it unto you.
15 All things that the Father hath are mine: therefore said I, that he shall take of mine, and shall shew it unto you. KJV

Acts 5:9
9 Then Peter said unto her, How is it that ye have agreed together to tempt the Spirit of the Lord? KJV

Rom 1:4
4 And declared to be the Son of God with power, according to the spirit of holiness, by the resurrection from the dead: KJV

Rom 8:2
2 For the law of the Spirit of life in Christ Jesus hath made me free from the law of sin and death. KJV

Rom 8:9
9 But ye are not in the flesh, but in the Spirit, if so be that the Spirit of God dwell in you. Now if any man have not the Spirit of Christ, he is none of his. KJV

1 Cor 2:16
16 For who hath known the mind of the Lord, that he may instruct him? But we have the mind of Christ. KJV

1 Cor 3:12-13
12 Now if any man build upon this foundation gold, silver, precious stones, wood, hay, stubble;
13 Every man's work shall be made manifest: for the day shall declare it, because it shall be revealed by fire; and the fire shall try every man's work of what sort it is. KJV

1 Cor 3:16
16 Know ye not that ye are the temple of God, and that the Spirit of God dwelleth in you? KJV

1 Cor 6:11
11 And such were some of you: but ye are washed, but ye are sanctified, but ye are justified in the name of the Lord Jesus, and by the Spirit of our God. KJV

1 Cor 12:4
4 Now there are diversities of gifts, but the same Spirit. KJV

1 Cor 12:13
13 For by one Spirit are we all baptized into one body, whether we be Jews or Gentiles, whether we be bond or free; and have been all made to drink into one Spirit. KJV

2 Cor 2:14
14 Now thanks be unto God, which always causeth us to triumph in Christ, and maketh manifest the savour of his knowledge by us in every place. KJV

2 Cor 3:17
17 Now the Lord is that Spirit: and where the Spirit of the Lord is, there is liberty. KJV

2 Cor 13:14
14 The grace of the Lord Jesus Christ, and the love of God, and the communion of the Holy Ghost, be with you all. Amen. KJV

Gal 4:6
6 And because ye are sons, God hath sent forth the Spirit of his Son into your hearts, crying, Abba, Father. KJV

Eph 5:18
18 And be not drunk with wine, wherein is excess; but be filled with the Spirit; KJV

Phil 1:19
19 For I know that this shall turn to my salvation through your prayer, and the supply of the Spirit of Jesus Christ, KJV

2 Thess 2:6-7
6 And now ye know what withholdeth that he might be revealed in his time.
7 For the mystery of iniquity doth already work: only he who now letteth will let, until he be taken out of the way. KJV

2 Tim 3:16
16 All scripture is given by inspiration of God, and is profitable for doctrine, for reproof, for correction, for instruction in righteousness: KJV

Heb 3:7
7 Wherefore (as the Holy Ghost saith, To day if ye will hear his voice, KJV

1 Peter 1:2
2 Elect according to the foreknowledge of God the Father, through sanctification of the Spirit, unto obedience and sprinkling of the blood of Jesus Christ: Grace unto you, and peace, be multiplied. KJV





Study to show thyself approved (mature) unto God, a workman that needs not to be ashamed, rightly dividing (studying/discerning), the Word of truth.
Go To Online Bible Index Page