Christmas Holiday Easter Gifts Giving Pets Farm Ranch Equine Horse Family Cooking Electronics Music Kitchen Storage Tools Hobby Reading Publications Travel Repair Vehicles Fun
Copyright © 2013 J. Neely. All rights reserved.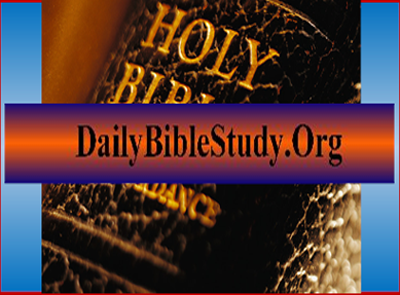 Bible Promises
A

|

B

|

C

|

D

|

E

|

F

|

G

|

H

|

I

|

J

|

K

|

L

|

M

|

N

|

O

|

P

|

Q

|

R

|

S

|

T

|

U

|

V

|

W

|

X

|

Y

|

Z





Fear
Psa 27:1-3
A Psalm of David. 27 The Lord is my light and my salvation; whom shall I fear? the Lord is the strength of my life; of whom shall I be afraid?
2 When the wicked, even mine enemies and my foes, came upon me to eat up my flesh, they stumbled and fell.
3 Though an host should encamp against me, my heart shall not fear: though war should rise against me, in this will I be confident. KJV

Psa 46:1
To the chief Musician for the sons of Ko'-rah, A Song upon Al'-a-moth. 46 God is our refuge and strength, a very present help in trouble. KJV

Psa 91:4-6
4 He shall cover thee with his feathers, and under his wings shalt thou trust: his truth shall be thy shield and buckler.
5 Thou shalt not be afraid for the terror by night; nor for the arrow that flieth by day;
6 Nor for the pestilence that walketh in darkness; nor for the destruction that wasteth at noonday. KJV

Isa 12:2
2 Behold, God is my salvation; I will trust, and not be afraid: for the Lord JEHOVAH is my strength and my song; he also is become my salvation. KJV

Isa 41:10
10 Fear thou not; for I am with thee: be not dismayed; for I am thy God: I will strengthen thee; yea, I will help thee; yea, I will uphold thee with the right hand of my righteousness. KJV

Isa 43:2
2 When thou passest through the waters, I will be with thee; and through the rivers, they shall not overflow thee: when thou walkest through the fire, thou shalt not be burned; neither shall the flame kindle upon thee. KJV

Isa 51:12
12 I, even I, am he that comforteth you: who art thou, that thou shouldest be afraid of a man that shall die, and of the son of man which shall be made as grass; KJV

Heb 13:6
6 So that we may boldly say, The Lord is my helper, and I will not fear what man shall do unto me. KJV

Rom 8:14-15
14 For as many as are led by the Spirit of God, they are the sons of God.
15 For ye have not received the spirit of bondage again to fear; but ye have received the Spirit of adoption, whereby we cry, Abba, Father. KJV

Rom 8:38
38 For I am persuaded, that neither death, nor life, nor angels, nor principalities, nor powers, nor things present, nor things to come, KJV

2 Tim 1:7
7 For God hath not given us the spirit of fear; but of power, and of love, and of a sound mind. KJV




Study to show thyself approved (mature) unto God, a workman that needs not to be ashamed, rightly dividing (studying/discerning), the Word of truth.
Go To Online Bible Index Page