Christmas Holiday Easter Gifts Giving Pets Farm Ranch Equine Horse Family Cooking Electronics Music Kitchen Storage Tools Hobby Reading Publications Travel Repair Vehicles Fun
Copyright © 2013 J. Neely. All rights reserved.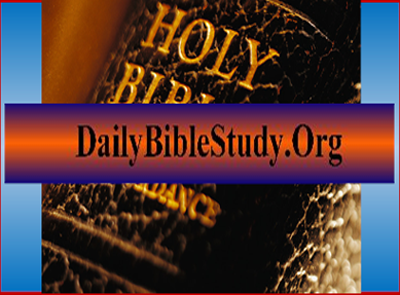 Bible Promises
A

|

B

|

C

|

D

|

E

|

F

|

G

|

H

|

I

|

J

|

K

|

L

|

M

|

N

|

O

|

P

|

Q

|

R

|

S

|

T

|

U

|

V

|

W

|

X

|

Y

|

Z




Depression
Psa 16:8-11
8 I have set the Lord always before me: because he is at my right hand, I shall not be moved.
9 Therefore my heart is glad, and my glory rejoiceth: my flesh also shall rest in hope.
10 For thou wilt not leave my soul in hell; neither wilt thou suffer thine Holy One to see corruption.
11 Thou wilt shew me the path of life: in thy presence is fulness of joy; at thy right hand there are pleasures for evermore. KJV

Psa 34:18
18 The Lord is nigh unto them that are of a broken heart; and saveth such as be of a contrite spirit. KJV

Psa 40:2
2 He brought me up also out of an horrible pit, out of the miry clay, and set my feet upon a rock, and established my goings. KJV

Psa 42:5-6
5 Why art thou cast down, O my soul? and why art thou disquieted in me? hope thou in God: for I shall yet praise him for the help of his countenance.
6 O my God, my soul is cast down within me: therefore will I remember thee from the land of Jordan, and of the Hermonites, from the hill Mizar. KJV

Psa 50:15
15 And call upon me in the day of trouble: I will deliver thee, and thou shalt glorify me. KJV

Psa 55:22
22 Cast thy burden upon the Lord, and he shall sustain thee: he shall never suffer the righteous to be moved. KJV

Psa 147:3
3 He healeth the broken in heart, and bindeth up their wounds. KJV

Isa 40:31
31 But they that wait upon the Lord shall renew their strength; they shall mount up with wings as eagles; they shall run, and not be weary; and they shall walk, and not faint. KJV

Hab 3:17-18
17 Although the fig tree shall not blossom, neither shall fruit be in the vines; the labour of the olive shall fail, and the fields shall yield no meat; the flock shall be cut off from the fold, and there shall be no herd in the stalls:
18 Yet I will rejoice in the Lord, I will joy in the God of my salvation. KJV

Matt 5:4
4 Blessed are they that mourn: for they shall be comforted. KJV

Rom 5:3
3 And not only so, but we glory in tribulations also: knowing that tribulation worketh patience; KJV

Phil 4:6-7
6 Be careful for nothing; but in every thing by prayer and supplication with thanksgiving let your requests be made known unto God.
7 And the peace of God, which passeth all understanding, shall keep your hearts and minds through Christ Jesus. KJV





Study to show thyself approved (mature) unto God, a workman that needs not to be ashamed, rightly dividing (studying/discerning), the Word of truth.
Go To Online Bible Index Page