Christmas Holiday Easter Gifts Giving Pets Farm Ranch Equine Horse Family Cooking Electronics Music Kitchen Storage Tools Hobby Reading Publications Travel Repair Vehicles Fun


Copyright © 2013 J. Neely. All rights reserved.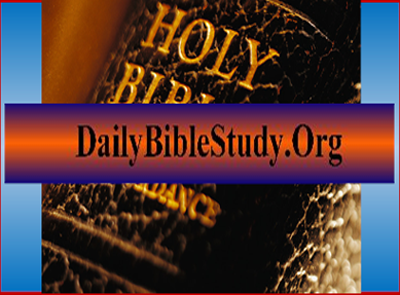 DailyBibleStudy.Org is an ongoing online Daily Bible Study. Our objective is not to entertain, but to advance each serious student of the Word of God, toward their own individual spiritual maturity.

Each daily Bible lesson is freely available online at http://www.dailybiblestudy.org. But then if you are reading this book, you probably already know that.



Thank you for all your support of this Daily Bible Study, and as always, Keep in the Word, Isa. 41:10.



Study to show thyself approved (mature) unto God, a workman that needs not to be ashamed, rightly dividing (studying/discerning), the Word of truth.
Go To Online Bible Index Page